Personal Injury Attorneys in Bradenton
Have you been injured due to someone else's negligence? Call (888) 905-4453 Today for a FREE Consultation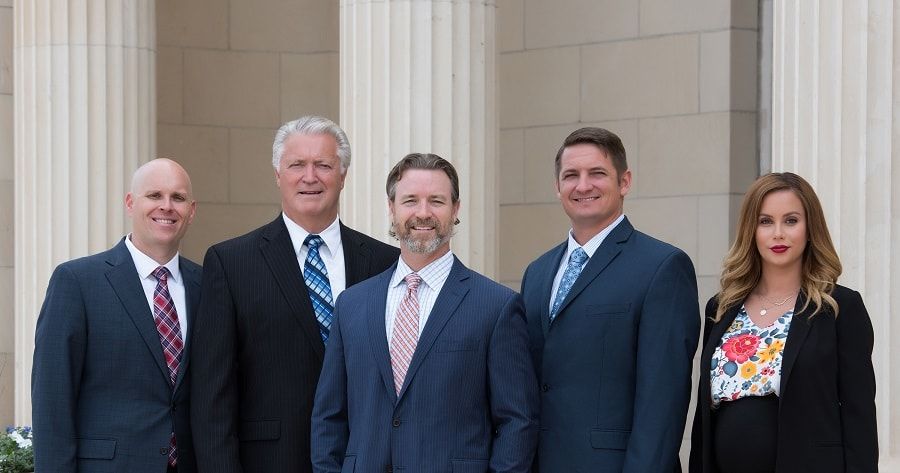 After an Injury, You Can Trust Carl Reynolds Law.
Our Personal Injury Lawyers in Bradenton Are Committed to You!
Why choose a firm that is committed to fighting for you?
We fight for our clients, and we fight to win.
We are backed by countless satisfied clients who have been pleased with our services and legal guidance.
We are driven by a genuine desire to help individuals who have been injured or have lost a loved one due to someone else's negligence. We provide passionate advocacy in protection of your rights.
We utilize years of former experience working on behalf of insurance companies as well as decades of hands-on legal experience to the benefit of our clients.
We provide free, no-obligation, initial case consultations to allow for affordable legal counsel from the get-go.
We have recovered more than $50 million in verdicts and settlements on behalf of innocently injured victims in the Bradenton, Orlando, and Bradenton areas.
We can give you access to Spanish-speaking staff members.
We've taken on some of the world's largest corporations.
If you need to take action after a serious accident or injury, our attorneys are ready to help. Call Carl Reynolds Law at

(888) 905-4453

for a FREE case review.
If you or a loved one has recently suffered an injury in an accident as the result of another's negligence or while on another's property, then you need to work with a firm that places an emphasis on personalized support and assistance. At Carl Reynolds Law, this is precisely what you as a client will receive from us.
We know that each case is different, that accidents affect people differently, and that no two accidents are exactly alike. Keenly aware of this fact, we strive to tailor our representation to your specific situations, needs, and goals. We stand by your side from start to finish, no matter how complex your claim.
No matter what your case may entail, however, we know that beginning investigations as soon as possible is imperative to the strength of any claim. Information, evidence and memories all get lost, misplaced or forgotten with the passage of time, and the sooner we can investigate the circumstances involved in your unique case, the better. Trust in our firm and in our abilities to fight for you.
When It Comes to Injuries, It's Always Personal.
At Carl Reynolds Law, we personally invest a great deal of time, energy, resources and commitment into every case we work and to each client we serve. Having satisfied numerous victims and families throughout the years, and having recovered more than $50 million dollars in compensation on their behalf, we are confident in our abilities to deliver the successful results our clients need and deserve.
We encourage all injured victims and their loved ones in or around Bradenton to reach out to our firm and learn about the ways in which we can help. Contact Carl Reynolds Law today.
If you or a loved one has been injured in an accident caused by someone else's oversight or recklessness, our experienced, compassionate, and skilled Bradenton personal injury attorneys can help you file a claim to pursue the compensation and justice you deserve. Call Carl Reynolds Law today to partner with a caring legal team that is committed to standing at your side from start to finish!
Filing a claim may be able to help you cover accident-related costs such as the following:
Medical bills
Lost income
Property damage
Physical therapy
Attorneys for Personal Injury
At Carl Reynolds Law, our clients become part of our family and as a result, we fight vigorously for each and every one of them.
If you need legal assistance with a matter related to Personal Injury, our Bradenton attorney has the legal insight and resources to help you reach a favorable resolution.
We understand that dealing with a legal matter can leave a person with more questions than answers.
This is why we offer all our potential clients a free case evaluation so that you can gain a better understanding of your rights and options.
We've Recovered More Than $50 Million for Victims
Why should you choose our firm? At Carl Reynolds Law, our Bradenton personal injury lawyer has helped countless accident victims in Charlotte County obtain justice and recover full compensation for their suffering and losses. When it comes to protecting the interests of our clients, we are not afraid to stand up against major competition. If you have been injured due to someone else's negligence, you should make the choice to work with a law firm that is committed to protecting your rights to the fullest extent of the law.
Carl Reynolds Law can be that reliable and dependable legal advocate for you!
We have had the resilience, resources, and tenacity to take on major opponents, such as:
Federal Express Corporation
Wal-Mart
McDonald's
Brighthouse
Allstate
State Farm
Nationwide
GEICO
USAA
Liberty Mutual
We view all our clients as members of our own families, which is why we fight vigorously to protect their rights. With our help, you may be able to obtain the compensation you need by filing a claim against the at-fault individual's insurance company. There is nothing more distressing or stressful than sustaining an injury due to someone else's negligence. An injury cannot only affect you physically, but it can also have emotional and financial ramifications. As you heal from your injuries, you may be unable to work, which could place your family under additional financial strain. Filing a claim is not just about seeking the compensation you need and deserve after suffering an injury-it is about seeking justice and holding accountable the parties who are responsible. In the tragic event that you have lost a loved one in an accident, we can also help you with filing a wrongful death claim on their behalf. This may grant you the compensation you need to cover the costs of their medical care, funeral arrangements, and your pain and suffering.
Seek the justice you deserve - contact us at

(888) 905-4453

today!
Carl Reynolds Law has effectively advocated for thousands of accident victims in Florida, and we can help you fight for the best possible case results. For the personalized and reliable legal representation you need for your personal injury case, call our Bradenton injury law firm!
Reach Out for a Free Consultation
Fill our the form below to get in touch with our team!